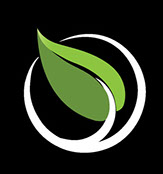 Garden Design
We offer a comprehensive design service, specifically tailored to suit individual client requirements.
We will discuss with our clients, and advise on, suitability of materials, practicality of design features, planting and construction aspects.
We will produce both 2D and 3D plans, showing the layout and materials and allowing the client to get a sense of the proportion and usability of the garden that may not be immediately apparent with 2D plans alone.
Our computer generated designs are also much easier to alter should any tweaking be needed, so that there is no unnecessary expense and clients are totally happy with the final design.
We will use our experience in construction to create a design that is both aesthetically pleasing and realistic to implement, working within budget constraints to give exceptional finish and value for money.
Working with one company, from conception to completion, will mean that our vision for your garden will be designed with the construction phase in mind.
It can often be tricky to manage a project using different contractors and a separate designer, as the practicalities of construction can cause alterations to the plans on a project. We will avoid any annoying and costly hold-ups by managing the whole project from design through to construction.




Woods Landscaping - 07801 491416 - 0203 624 8201